Custom Private Label Soap & Body Care
We are a 44,000 sq foot state of the art cGMP certified manufacturing facility located in Mesa, AZ making the highest quality natural cold processed artisan soap and body care products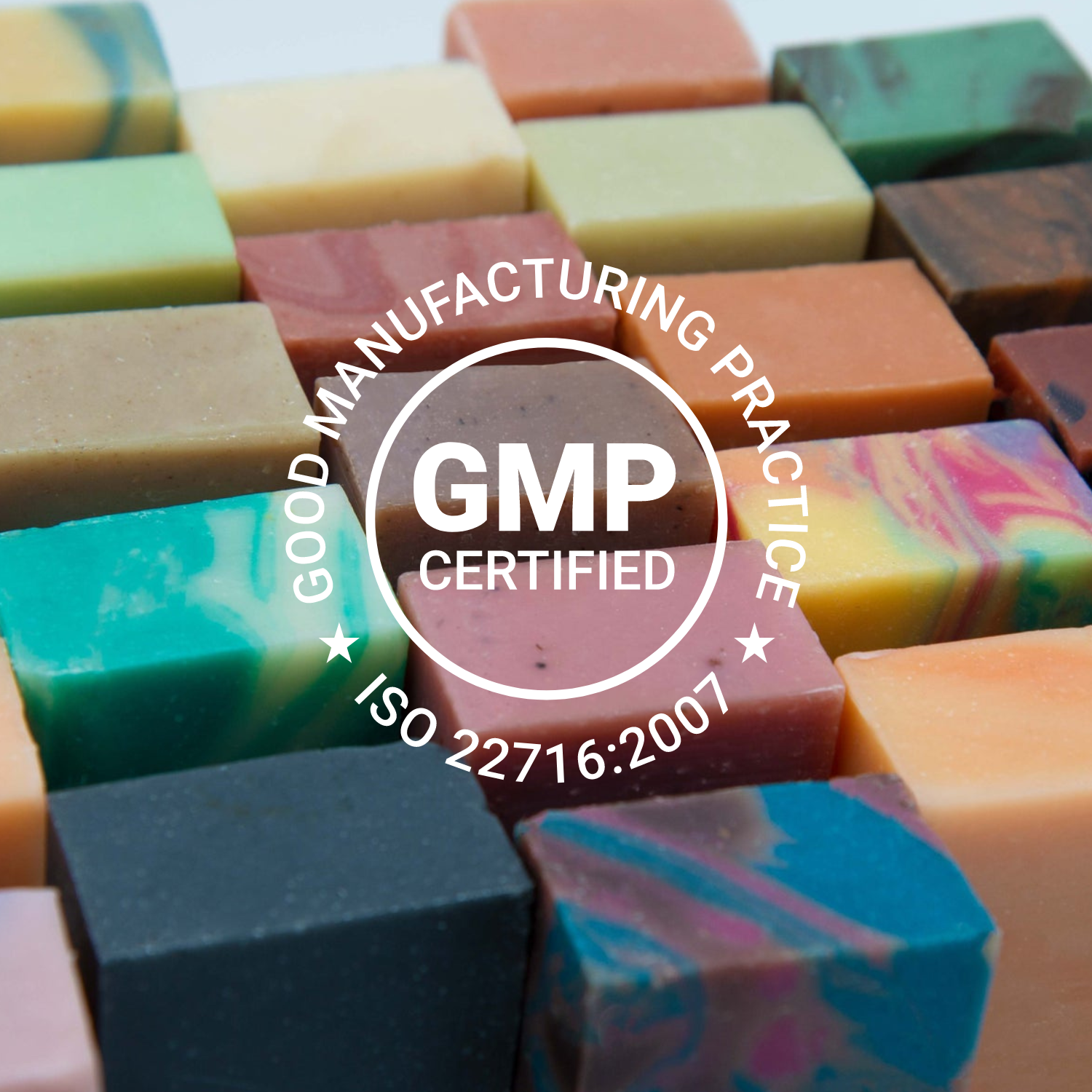 cGMP Peace of Mind
Every raw material that enters our doors is lot coded and traceable. This assures that the identity, strength, quality, and purity of our products remains unparalleled.
Your Vision, Our Expertise
Our team of passionate artisans are committed to formulating and delivering the highest quality natural products at unbeatable prices with the utmost precision and excellence.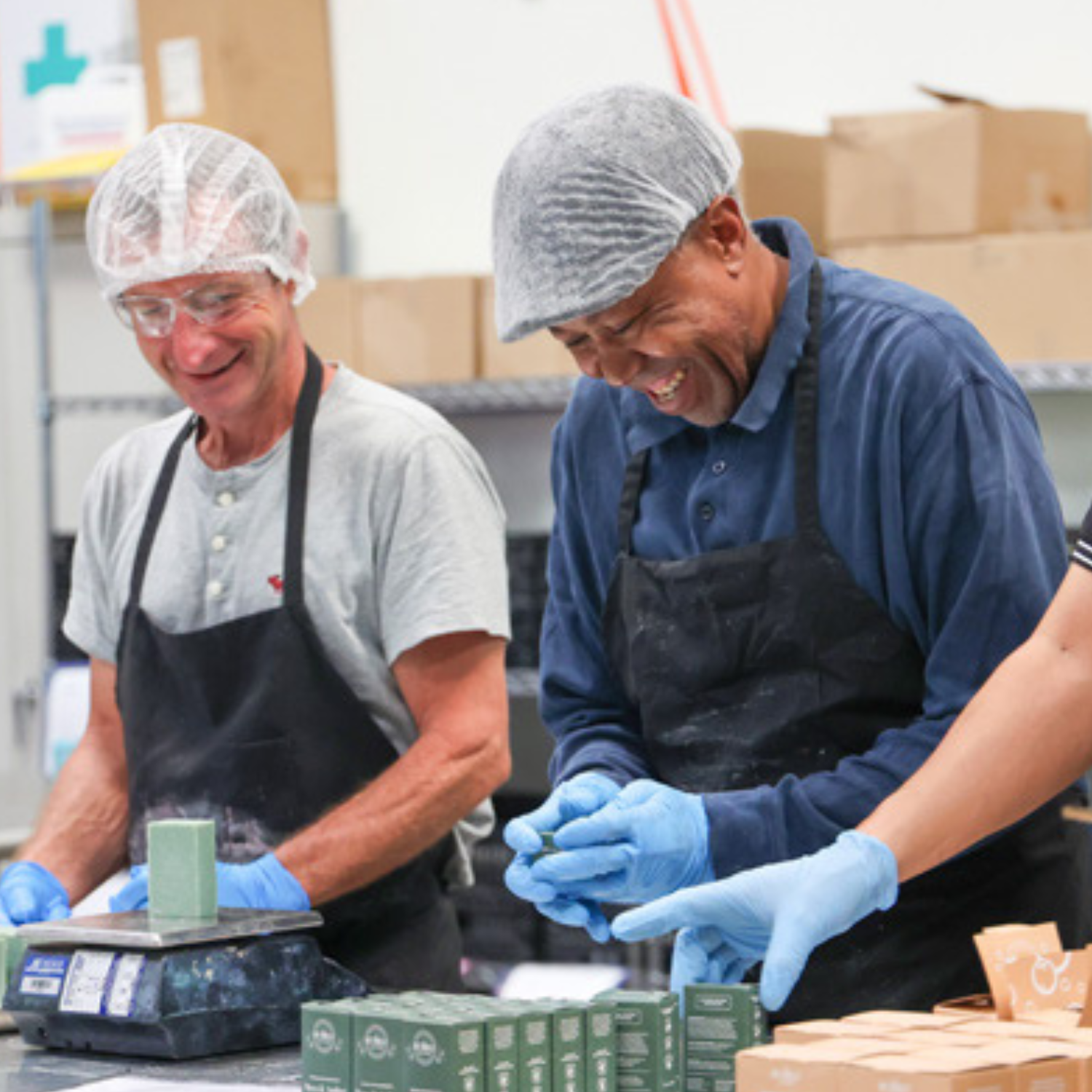 Real People, Making Real Good Products
Our core values lead our operations. Our team lives passionately inspired, committed, and guided by gratitude.

Your products are skillfully handcrafted by real people who love to come to work every day and make the best natural soap and body care on the market.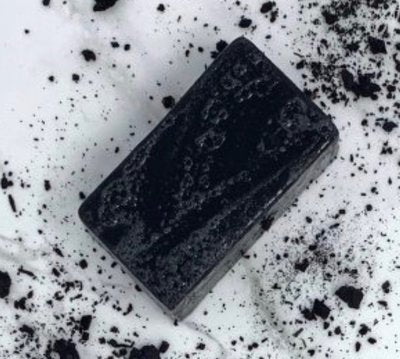 Why Cold Process?
All soap results from a chemical reaction called the saponification process which occurs between a lye solution, water, and fats or oils. Cold-processed soap is naturally saponified at room temperature and has no added detergents.

The lack of heat allows the essential oils and ingredients to remain intact and conserve their natural and beneficial goodness. This traditional tried and true method produces a gentle and long-lasting bar soap.
Exceptional

Exceptional products made by beautiful people such as an amazing line of truly hand crafted goods

— Cortney

The Highest Quality

It goes without saying that The Soap Gal product is always of the highest quality and but the people behind the company are truly special. You won't regret doing business with them!

— Ryan

Reliable

Joanna is very knowledgeable on soap making and her business. A very reliable source to purchase from.

— Angela
Get a Quote for Private Label
Let us know what you're looking for and we'll be in touch to set up a consultation.